Personality Quadrants' Dating Guide
A Step By Step Guide To Understand The Way Your Date Behaves
Virtual Speed Dating
[Brisbane]
Virtual Speed Dating
[Sydney]
Virtual Speed Dating
[Melbourne]
Get Instant Mini Dates On The Fly With Virtual Speed Dating
The world is changing. The digital sphere has permeated every nook and cranny of the 21st century world that we all live in. Greater levels of innovation have come up in different fields of human activity, and relationships are not an exception. Over the years, different platforms have sought to provide an easy way to create new relationships through online dating. Most have been disappointed, and there has been a significant drop in activity for these platforms. However, not to worry, there is a new cool now.
Online dating sites have fast become a bore. Most times, subscribers to various platforms have found that the data provided on other user profiles are not at all accurate. This leads to a lot of disappointment when the partners meet up in a real world setting. There is a tested and trusted way out of these disappointments. The answer is simple – virtual speed dating.
Virtual speed dating is the latest and most creative innovation in the relationship sphere. Wouldn't you love to see a potential partner face to face and communicate for a couple of minutes to see if you click? That's a whole lot better than looking through generic user profiles, don't you think? Virtual speed dating is the perfect online dating alternative to dating apps and other platforms. Want to know why? Read on.
Why Online Dating and Dating Apps Fail in General for Today's Singles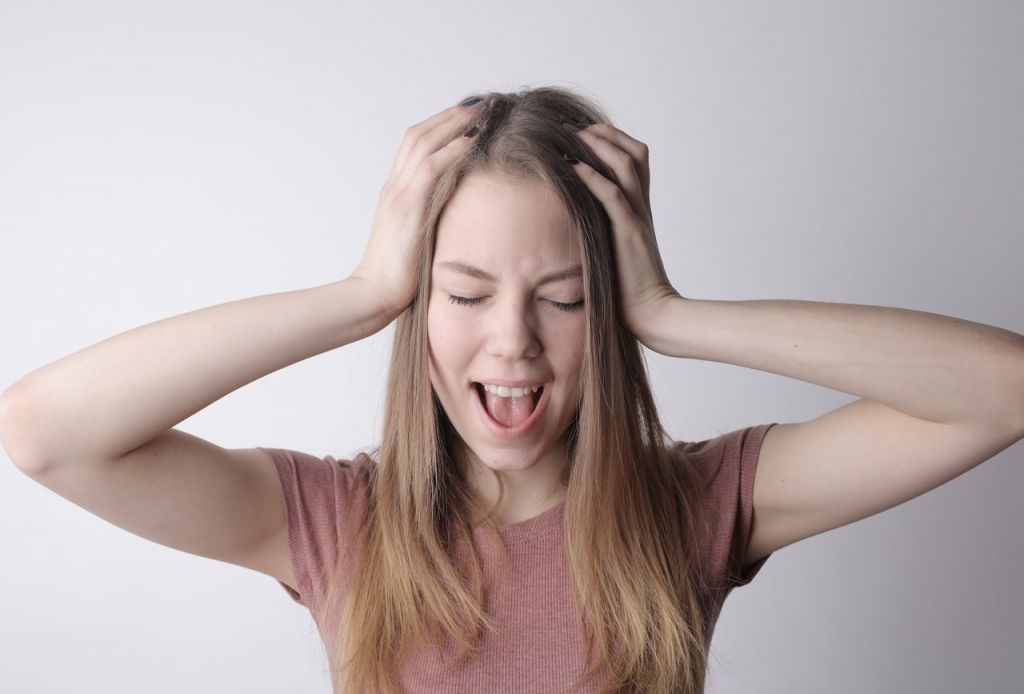 If you're new to the online dating sphere, you should know that online dating is not a walk in the park. If you think you will find the woman or man of your dreams within a few days, you might be terribly disappointed. There are a myriad of reasons why online dating sucks, ranging from fake profiles to inaccurate algorithms for matchmaking, as well as inefficient dating apps. Let's take a comprehensive look at some of these reasons.
 Why Is It So Hard For Men
More men than women
Let's be honest, men have it hard when it comes to online dating. The reason for this is not exactly far fetched. Women are not as daring as their male counterparts to put themselves out there as seeking for love or sexual relations. 
As a result, online dating platforms and apps are filled with an overwhelming percentage of men as compared to women. Most times, men have to choose from the limited number of women on their dating platforms, even though they do not match their set preferences.
Inaccurate algorithms
This is one of the major issues associated with online dating in general. Subscribers to online dating websites and apps have to rely on less-than-accurate algorithms to streamline and select potential choices. At the end of the day, these subscribers may realize that their potential match is not at all what they bargained for.
Wrong tactics
We already established that most online dating sites are filled with more men than women. Another reason why online dating is a terrible idea for men is that their chat and flirting tactics are completely wrong. The limited number of women on these dating platforms have a lot of attention, and most of them are not even regulars on the site. Sending a simple "hello" to a potential dating partner just won't cut it. The chances of getting a real partner to go out with you through dating apps is very slim. It is a complete waste of time, if you ask me.
 What About Women?
Not just hookups!
Statistics show that more than half of the female population on online dating apps are not looking for just hookups. Ladies want so much more out of online dating platforms than just sex. Since women are regarded as a more emotional species, there's no doubt that they are looking for a long-term commitment, which most men on these online dating platforms are not willing to give.
Generic profiles
Frankly, this is a major turnoff for a lot of women. Women need to see unique profiles that say the truth about their potential partners. However, online dating platforms can be disappointing in this regard. This is because a good number of men on these platforms want to make themselves as attractive as possible to potential partners. Rather than highlighting unique qualities and personal traits that they possess, they go for general terms that everyone is using. Again, complete turnoff.
Too cheesy pictures
Do you think generic profiles are the worst of online dating sites? Wait till you see some profile pictures on dating apps. While women use good and clear face shots or a professional full body shot, it's definitely not the same for the other side of the coin. Needless to say, most women have been grossed out a couple of times too many from seeing some of these pictures. Online dating alternatives prevent these awkward situations.
The struggle to find the one
Just like we have said before, IT'S NOT JUST ABOUT HOOKUPS for the female gender in the online dating sphere. In fact, a good number of women subscribe to online dating sites because they need a serious relationship and feel that they are not getting any attention in the real world. For one night stands or a purely sexual relationship, most ladies do not feel that they have to go through the hassle of subscribing to online dating sites. Why go through the trouble of creating attractive profiles when you can just attend a party and socialize?
The Negative Effects of Dating Apps
The downsides to online dating increase daily. Besides the fact that subscribers to online dating platforms are exposed to a whole lot of risk by chatting with complete strangers, there is no way to ascertain who is an actual person and who is not. Of course, most dating apps will give you the opportunity to flag and report suspected profiles, but there is no lasting impact, really. These sites are fraught with a whole lot of individuals looking to prey on and take advantage of other users.
Let's see a drop down list of all the dangers associated with online dating below.
#1: Mental Health Risks
There is no doubt that dating apps can pose huge mental health risks to individuals. Studies show that the average online dating subscriber is exposed to increased stress levels, low self-esteem, and increased anxiety rates. This is especially constant where the subscriber constantly bases their actions and feelings of self-worth on the level of activity they get on their dating profile.
That's not all there is to it; it has been noted that online dating subscribers find themselves restricted to building attractive profiles that might not be the real embodiment of their personality, all in a bid to get more attention on online dating platforms.
#2: Privacy Concerns
Although online dating apps tell you that all of your details are safe and secure, this is not always the case. Users have to ensure that they are extra careful with the amount of personal information they put out on their dating profiles. 
A good number of users on most of these dating platforms are just swindlers looking to dupe unsuspecting users, and there are a whole lot of dangerous people on these platforms too. There have been a great number of reports of people disappearing after making plans to meet up with someone they found on some dating platform. Be careful. Be smart. 
#3: No Satisfaction
If we're being honest with ourselves, online dating apps get pretty boring after a while. The trend shows that most users start out with one dating app and, within a few months, they are looking for another that can "fully fit their needs." Unfortunately, more often than not, they don't find one. Online dating app enthusiasts are thrown into a repeated cycle of trial-error dating apps, and they are left largely unsatisfied. 
#4: Computer Masks
Do you find it difficult to relate with actual persons in real life compared to when you're chatting from a computer? The odds are you've been spending a whole lot of time talking to people from your computer screen than in real life situations. This is the same for dating apps supporters. 
Over time, subscribers begin to realize that they prefer talking to complete strangers over the computer than spending quality time with friends and loved ones. This is a complete no-no for your social life and well-being. Stop the holed-up-in-your-room attitude! Go out with friends and family! Engage in meaningful conversations and discussions! You'll find that you'll create and sustain long-lasting relationships that way.
#5: Whatever Happened to Making Real Connections?
Don't you think it's mind boggling that a good number of people now base their relationship choices on a couple of details on an online dating profile and algorithms? What happened to feeling a spark or connection with a prospective partner? The algorithms on online dating platforms condition our minds to think that a particular set of people are the best matches for us because of some fancy stuff they have put on their profile.
This is disappointing. Relationships are now prided on fancy profiles rather than real-life connections. What these online dating subscribers probably don't know is that anyone can profess to be anything online. Hell, I could claim to be a hotshot lawyer just to make sure that I get some attention.
#6: Failed Relationships and Heartbreaks
Heartbreaks. That's what online dating gives you. For sure, some good relationships have been formed through online dating, but the odds are largely stacked against this. There's a large difference between an online profile and realistic personal traits and qualities. No amount of descriptions can really tell what kind of person that an online dater is. Better online dating alternatives are needed.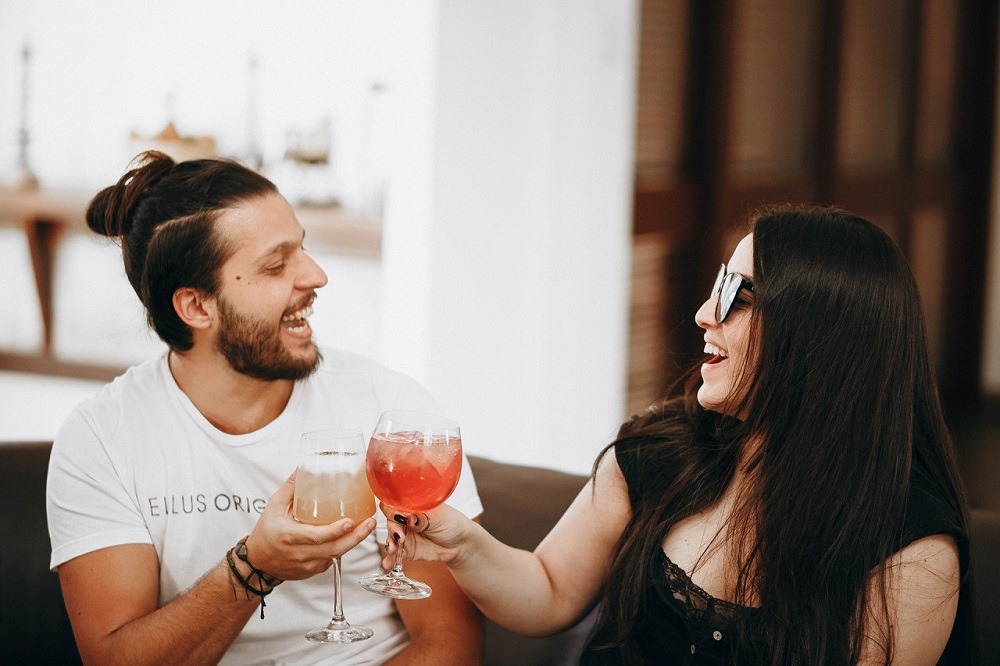 As a result of the underlying issues that have been associated with online dating, relationship experts have come up with efficient dating apps alternatives. One of the most efficient of these alternatives is speed dating.
Speed dating provides dating and relationships in general with a whole truckload of dynamic and unique opportunities. Relationship experts have come up with an amazing way that takes dating and creating new relationships to an entirely different level. 
Speed dating is the perfect online dating alternative, and the whole process, like the name implies, is extremely fast. There are speed dating events created from time to time by different organizers, and interested persons can choose what events to attend. The best part about speed dating is that most of these events are themed, so that singles can choose whichever works best for them.
The way speed dating works is that a particular set of people (females, most of the time) stay seated at different tables, while their counterparts move from table to table to chat about anything and everything for a couple of minutes. After each conversation, all participants are expected to fill out a scorecard that registers their thoughts about each potential dater. Later on, participants are asked to note the names of those they would love to see again. 
Once mutual interest is indicated, contact information of both parties is shared with the potential partners. These people can then decide how to meet up later, and in the long run, decide whether dating in real life would be a good idea.
Move Over Dating Apps, Speed Dating Is Going Online And Here To Stay
What is the best news you've heard in a while? How excited are you to hear that speed dating is now offered on online platforms? We are ecstatic over here. Yay! We don't need dating apps anymore! It's virtual speed dating all the way!
Virtual Speed Dating: The New Cool
Did we say that traditional speed dating was the best innovation that has been introduced into the dating and relationship sphere? Well, here's an update. Speed dating online is the new cool!
Virtual speed dating is the perfect online dating alternative to dating apps. Virtual dating makes life a whole lot easier for everyone looking for a lasting relationship. Rather than go the old-fashioned way to search for a potential partner in bars and parties, or scroll through endless profiles that you know are all bluff, you can create your own relationships in your own comfort zone!
The best part about virtual speed dating is that the organizers are always on hand to help out if things get awkward. Rather than pretend that your computer screen is frozen, lol, participants are encouraged to have an easy flow of conversation where they can talk about those things they are most comfortable with, their interests and hobbies, among other things. Thumbs up to our relationship experts!
Why Choose Virtual Speed Dating Over Online Dating Or Any Other Dating Apps?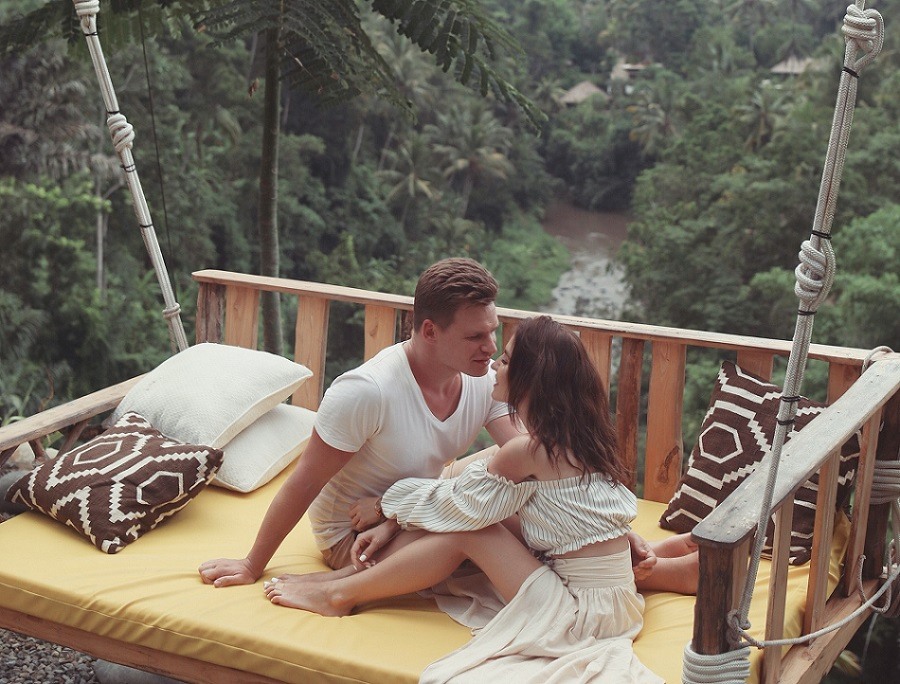 You are aware that you're so used to dating online using dating apps, its hard to convince yourself. Want to know why virtual speed dating is the best option for you? Keep reading.
Recharge Your Social Life
With the arrival of virtual speed dating, a lot of people can rekindle their social lives. One of the most unique qualities of virtual dating is that users can have meaningful, face-to-face conversations with potential dating partners from anywhere in the world! 
Instead of having to make do with just chat boxes and profile descriptions in dating apps, you can actually see all of your potential partners and then decide which ones you like. It's a great way to socialize! If they like you back, you can decide to meet up with them in real life later if you wish. Awesome!
Efficiency at Its Peak
Aren't you tired of waiting around for a hookup message or reply that may never come? Why don't you take charge of your love life with virtual speed dating? Speed dating online is one of the most efficient ways to find prospective dating partners that match your preferences. With virtual speed dating, you have proof that a person is exactly who he/she professes to be!
No Shortage Options
This is another amazing benefit that exists within the virtual speed dating sphere. As much as possible, organizers of virtual dating events try to ensure that the numbers are balanced on both sides. This way, everyone gets equal attention. 
Studies show that no one is left out when it's time for feedbacks. There will always be someone who genuinely likes you and wants to hangout more in a real world setting. If you like them back, then it's all the better for you two!
Fun! Fun! Fun!
Fun! All virtual dating events are filled with so much fun thanks to our wonderful relationship experts. In these events, organizers come up with programs that are all-inclusive for every potential dater. There are a whole lot of exciting activities to participate in before jumping into conversations with potential partners. 
Bottom line is; if you're looking for new dating relationships or hookups and want to have fun while searching for the perfect partner, virtual speed dating is for you!
It's Easy, And It's Fast!
If you don't know it yet, know it now. Virtual speed dating is simply the best online dating alternative to dating apps! The process is very straightforward, and you don't need to be Einstein to get the hang of things. Organizers are also readily available to help you out with any questions or concerns you might have. Online speed dating is so easy and fast that you can get a potential partner within 2-3 days!
Virtual Speed Dating: Tips for Success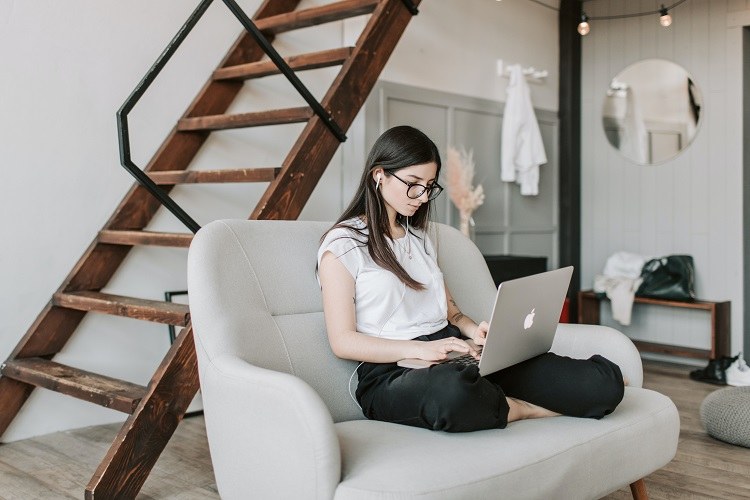 The most important thing to note on your virtual speed dating journey is to be yourself. You are a unique individual, and there is definitely someone out here who will see all the unique qualities that you possess. You don't need to spice up your profile to attract more dating matches, all you need is to interact and flow well with great conversations. If you need some more tips to kick start your virtual speed dating journey, take a quick look at the following pointers!

Prepare Yourself
Of course, this is the first point of call. You wouldn't attend a virtual work meeting in a shabby state, would you? First impressions matter in every aspect of human life, including virtual speed dating platforms! Dress up a little, be decent, relax. You can decide to have a glass of wine as you talk to your potential dating partners. Don't forget to use a nice background, and get good lighting too!
Be Yourself
Can this be stressed enough? I think not. Online speed dating is so much different from dating apps where you can mask your emotions behind emojis and a whole lot of LOLs. We understand that you want to make a lasting impression on those partners you feel you have a connection with, but it's also important that you let them see the real you. No one likes a phony, and if your prospective partners notice that you're overdoing things, it's a major turnoff.
Engage, And Don't Forget to Have Fun!
There is no sure way of doing very well on interviews for potential dating partners. However, we know that one of the best ways to make a lasting and positive impression on contacts is to make them see how totally awesome we are on the very first conversation. Ensure that you have engaging conversations with each one of your potential dating partners, but don't forget to have fun!
In the field of online dating, it is very necessary that you pride your privacy and safety above all else. Virtual speed dating greatly reduces the rate of scammers and swindlers, but it is important that you take extra care for yourself so as not to fall victim.
Virtual speed dating remains the most resourceful innovation to the relationship-making world. Like we've said over and over again, it is the best way to get your groove on and find that perfect match for you. 
You don't have to leave your comfort zone to get a dating partner, and you can get a perfect match within a week! Say no to mindless scrolling through superficial profiles on dating apps and other online dating platforms. Say no to privacy and security risks. Stay in touch with the latest and most efficient trends in the online dating sphere. Choose virtual speed dating today!
PERSONALITY QUADRANTS DATING GUIDE
A STEP BY STEP GUIDE TO UNDERSTAND THE WAY YOUR DATE BEHAVES