Join Our Next Brisbane Singles Bar Hop
Mingle & Connect With Like-Minded Singles Who You May Never Spoken To Otherwise
Singles Bar Hop
[Ages 25-39]
Brisbane Singles Face To Face Interactions
Singles Bar Hop
[Ages 35-49]
An Organic Way To Meet Brisbane Singles
Singles Bar Hop
[Ages 45-59]
Brisbane Singles Favourite For Flirting
Now More Than Ever Singles are Open to Mingle in Brisbane's Bars
If you're a Brisbane singles, looking for Brisbane hookups there's almost no better chance of meeting singles in Brisbane than in a bar, there's a whole district of them.
Some might say that nobody has actually spoken to a stranger in more than a decade, given the rise of dating websites and apps but the crowded Brisbane singles bars tell a different story.
Yes, Brisbane dating continues, real people still go out and meet up, perhaps going in groups and dropping out to flirt with an attractive 'someone' in a Brisbane bar. It works and it's fun.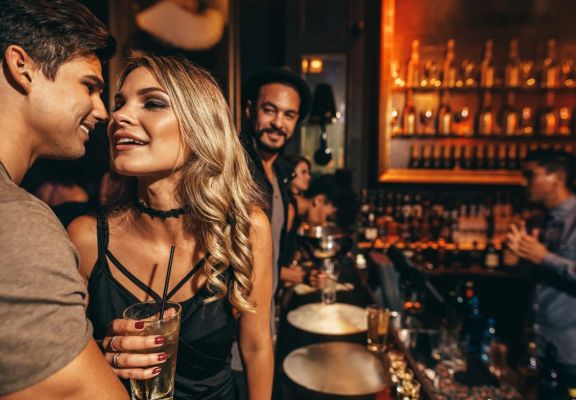 WHERE TO MEET FRIENDLY SINGLE MEN AND WOMEN IN BRISBANE AND CHAT THE NIGHT AWAY
To Help You Get The Best Out Of Your Single Life In Brisbane Here Is A Guide To The Top Picks To Boost Your Brisbane Dating, Have A Great Night, And Meet Fun New People
Proud Henry is a stunning oasis, in the heart of Fortitude Valley. Just minutes away from Chinatown and the mall, Proud Henry is the perfect place to escape from the outside world and relax over a gin – from their list of more than 280 gins from all corners of the globe, or enjoy a bottle of artisan, hard to find wine, hand selected from travels around Australia and the world. Featuring high, pressed metal ceilings, an historic cellar and cosy fairy-lit courtyard, Proud Henry is the place to be to meet and socialise with people or hang out with group of friends.
A great place to meet is one where you can go through the whole night without needing to get in a taxi! Friday's is one of those places, you can start out with casual drinks and enjoy the view across the river toward Story Bridge, then enjoy some of the best dining Brisbane has to offer (check out the Moreton Bay Bug Spaghetti!) and then enjoy the live music and DJs into the early hours. If you find somebody to be alone with, there's still the view to enjoy– together!
If you're local, then you know this corner pub as Sixes. Open until midnight every day this is an excellent place for singles to come chill and people watch. If a little fresh air is your thing, then the beer garden will suit. There's a great selection of beers, tasty tapas and regular food. At the weekends there's a DJ in the beer garden.
Sixes gets busy, but the staff are great at making sure that you won't wait too long for food or drinks. For those who don't want to drink too much, there's a selection of wines sold by the half bottle.
Brisbane Speed Dating Introductions
A Light Hearted Way to Chat a Night Away With Brisbane Singles Without The Pressure of Speed Dating
Speed Dating Introductions
Speed Dating Introductions
Speed Dating Introductions
A bar with casual dining that gives a beautiful view across the river. If you are hungry you can eat everything from a burger and chips to Asian fusion (the Szechuan Calamari gets a vote from regulars!) You will probably be too busy people watching for too much eating though!
This is a place that gets busy later; Jade Buddha Bar prides itself on the special events they run and, of course, that's a great way to meet new people.
As an insider tip, keep your eye on their website for the events. Their Cocktail Marketta evenings are ideal if you want to be slightly 'relaxed' and enjoy the company of other like-minded singles.
On the corner of Montague Road and Kurilpa Street in West End is the Monty. A popular venue with locals who love the restaurant, the artwork by local artists and the events that run from restaurant specials such as steak nights, to pool competitions, live music, live sports coverage and, of course, enjoying the company of friends you've only just met!
This is a casual place with some great surprises such as great live music. For a relaxed evening you'll not go wrong with Monty!
Gerard's Bistro claims to be one of Brisbane's best bars, and there are thousands of people who'd not disagree. Brisbane is not short of bars but how many bars do you know that have the best charcuterie in the city? Only the one: Gerard's!
The industrial chic vibe is an excellent setting in which knowledgeable wait staff will be happy to help you choose the perfect wines to set off against your food choices. The tapas style food uses the charcuterie for which the bar is famed so you can be sure that it is going to be good, no embarrassment in front of a date, or somebody that you've just met.
Open until midnight every day this is a place where smart people like to hang out. If that's your scene, then you'll love this place, and you will meet like-minded people.
Set high above the Brisbane skyline this is definitely a cool place to chill out, have a drink and look at the scenery both outside in inside the bar.
Eleven is 25 stories above the rest of the nightlife below on Ann Street. This is a laid-back venue for those who are hard to impress. Just remember, at the weekends, you must impress the door staff if you want to gain entry.
Eleven is the sort of place that even has a gallery of the suggested appropriate dress on Pinterest. So, if you want to go to a bar that won't let people in unless they look like Emily Ratajkowski or Ryan Gosling, then you have just found Brisbane bar heaven!
This venue is less a bar and more of an institution situated in the landmark Empire Hotel. Your granny danced there back in the 60s but don't let that put you off. This is a place that continually reinvents itself, building on its success to entertain every generation.
There's excellent Italian inspired food, several bars, thousands of live plants, eclectic décor, live entertainment and for the singles – this is the kind of place where groups of girls, and guys, love to get together to let their hair down and sometimes (often) make new connections. It's been going on for generations and shows no sign of slowing down!
Decorated with a fun and sexy Gatsby-esque, 1920's Prohibition-era vibe, the Blackbird is one of the best bars in Brisbane, a great place for a nice meal and an even better place to seek your next one-and-only. With outstanding food on one level, the Blackbird gives you the opportunity to come back for a real date. The restaurant and bar areas are split, giving you the best of both worlds. Be sure to check out the patio – its views of the Brisbane River and Story Bridge are about as romantic as it gets, especially at night, and the patio is stocked with comfortable chairs so you can really get comfortable. Blackbird isn't a budget choice, but once you taste the food, the drinks and get a glimpse of the view, you won't miss the extra cash!
Brisbane Virtual Speed Dating
Instant Mini Dates Live Online That Connects You With Like-minded Singles
The Port Office is rather special among Brisbane bars that it's managed to attract two very different crowds. You'll find business people there in their off-duty hours, as well as young singles looking for great drink specials. Depending on your preference in potential dating material, this place has you covered! If you're on a budget you'll love the weekend drink specials, including $7.00 cocktails. If you're looking for something to nibble on, the bar menu is outstanding compared to many other primarily-bar venues. If the place is booked for an event, however, watch out – standing-room-only is likely.
Named as the best club in Australia, The Family is definitely one of the best and brightest Brisbane bars. Its huge collection of four dance floors, five bars and private areas make it ideal for meeting singles. You'll find the most popular music of the day, along with fun throwback tunes and different themes. Regardless of your taste in dance music, Family is a great place to have fun at meet people while having an awesome time! Remember that Family is quite strict about its dress code, so pick your outfit accordingly. While this can be annoying, think of it as a built-in guarantee that you'll look your best when you meet that special somebody! Incredible DJs and amazing go-go dancers make Family a club you simply can't afford to pass up!
SINGLE MEN AND WOMEN IN BRISBANE WANT THE SAME THING THAT YOU DO
"You never change your life until you step out of your comfort zone; change begins at the end of your comfort zone."
― 
Each of these venues has its own attractions, but they all have something in common: men and women go there to have a good time, to see and be seen and, if things go well, to hook-up.
So, it's time to put away the dating apps. Log-off from Facebook. Get your best look on and get out to meet the real people who will make your night and life the best it can be. Click below and attend the next upcoming singles events in Brisbane.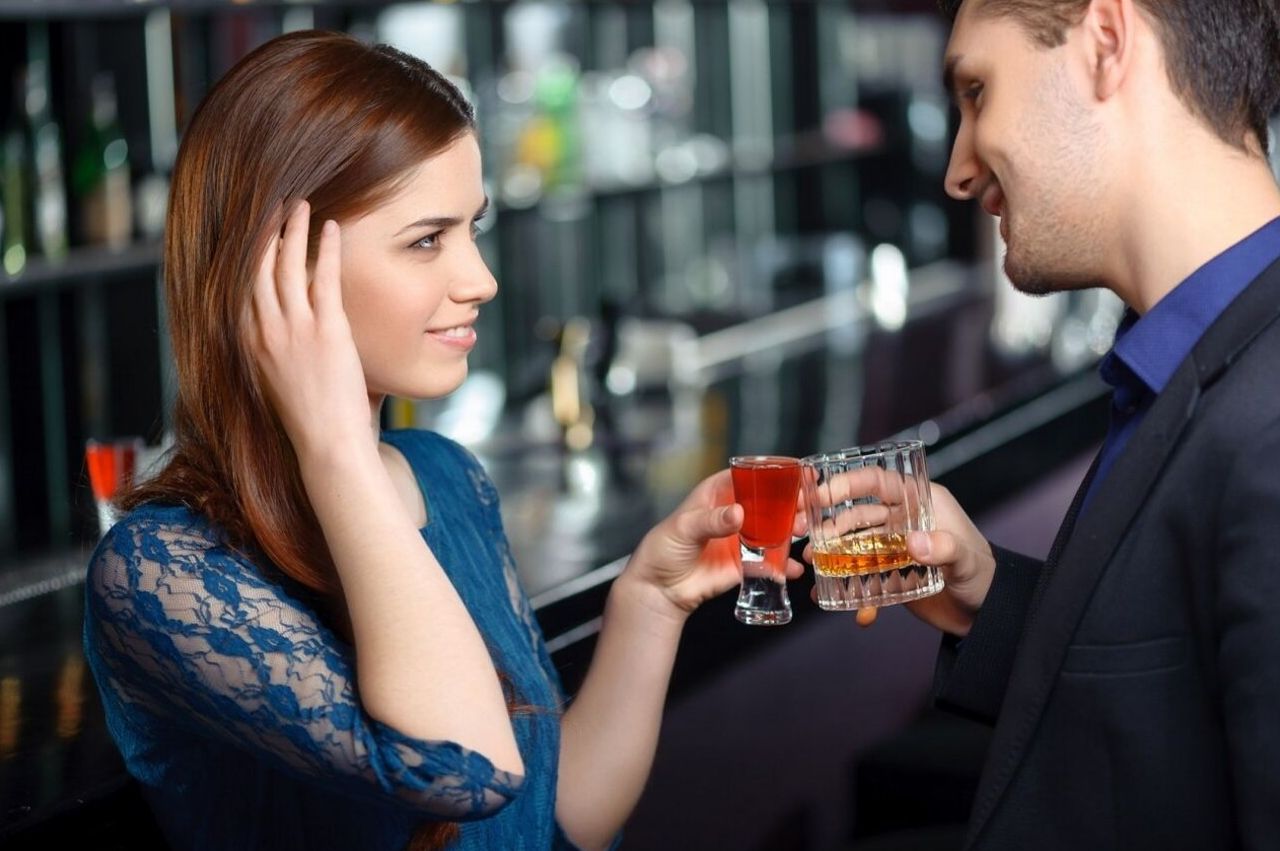 Brisbane Singles Bar Hopping
[AGES 25 – 39]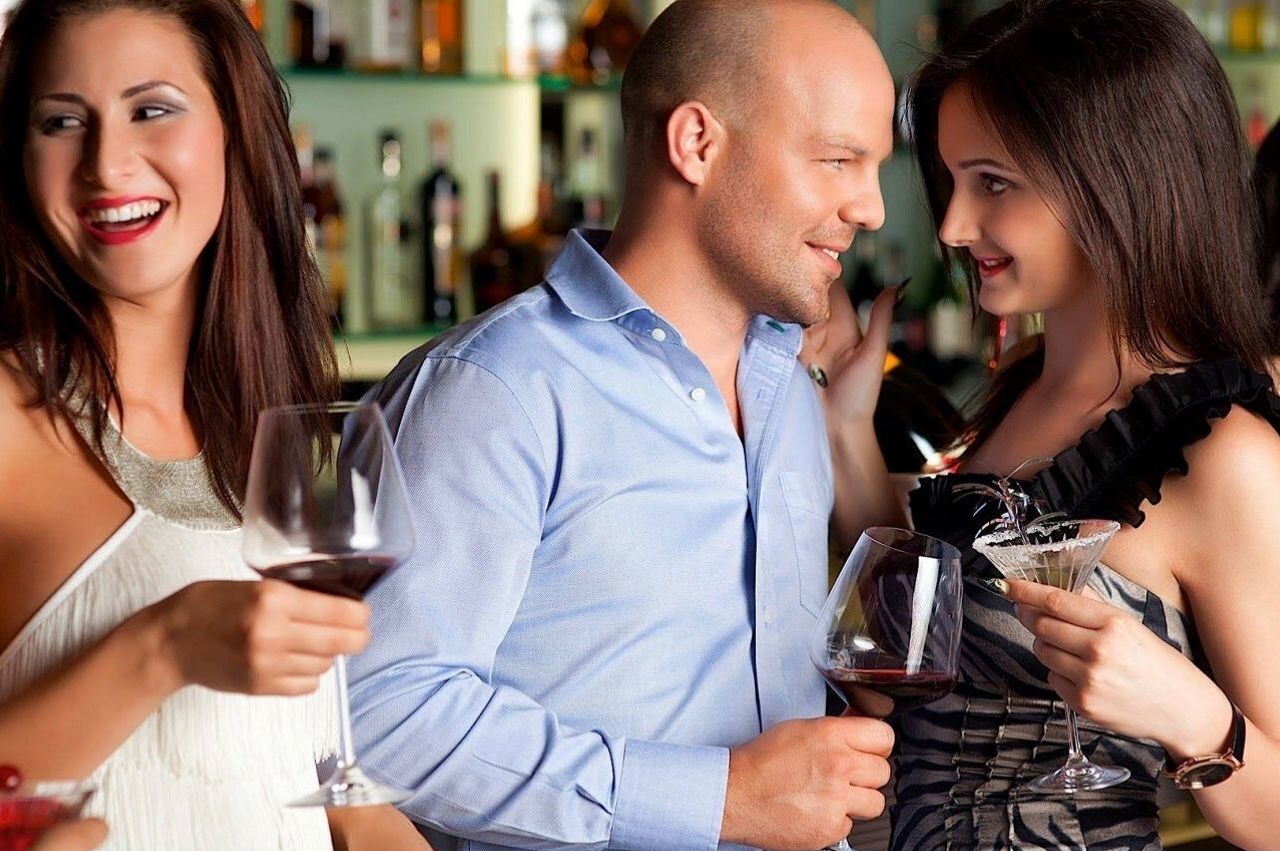 Brisbane Singles Bar Hopping
[AGES 35 – 49]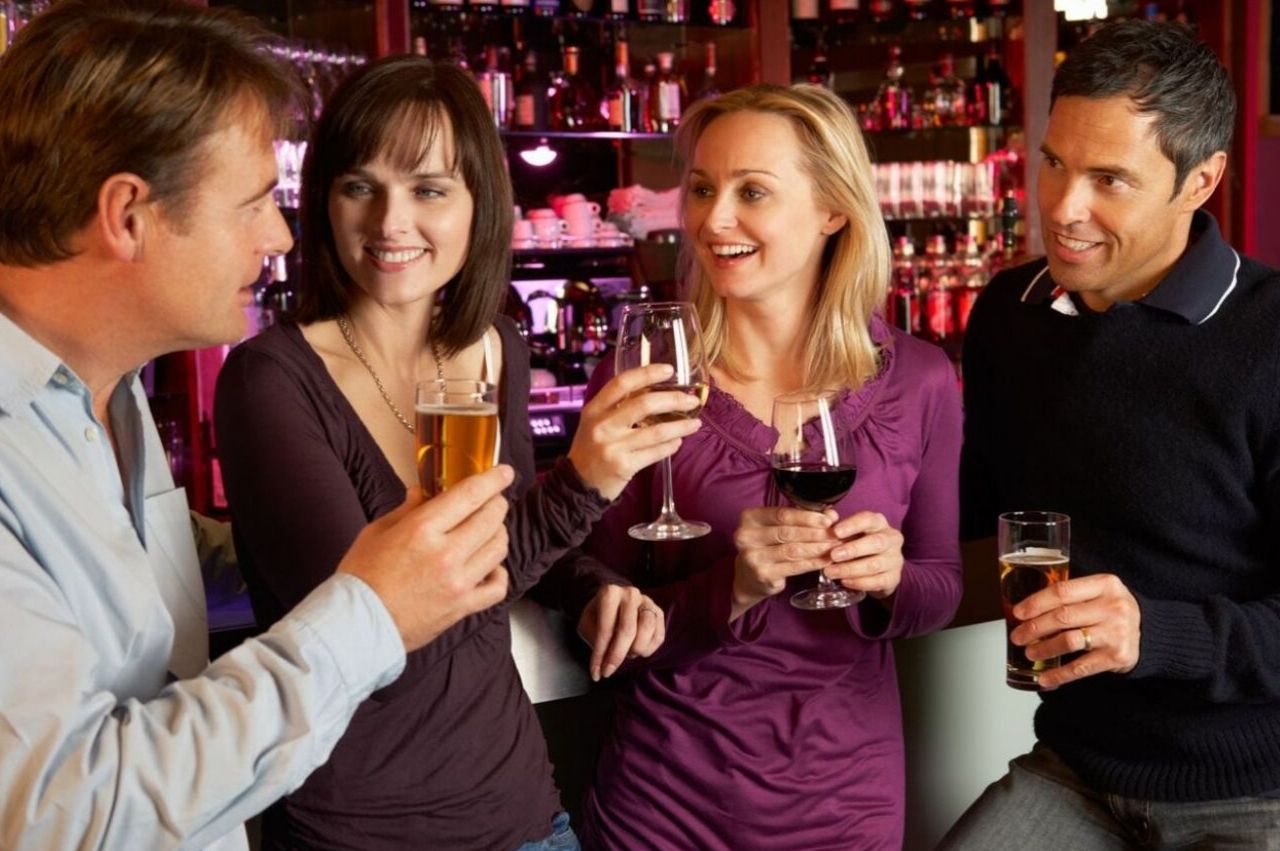 Brisbane Singles Bar Hopping
[AGES 45 – 59]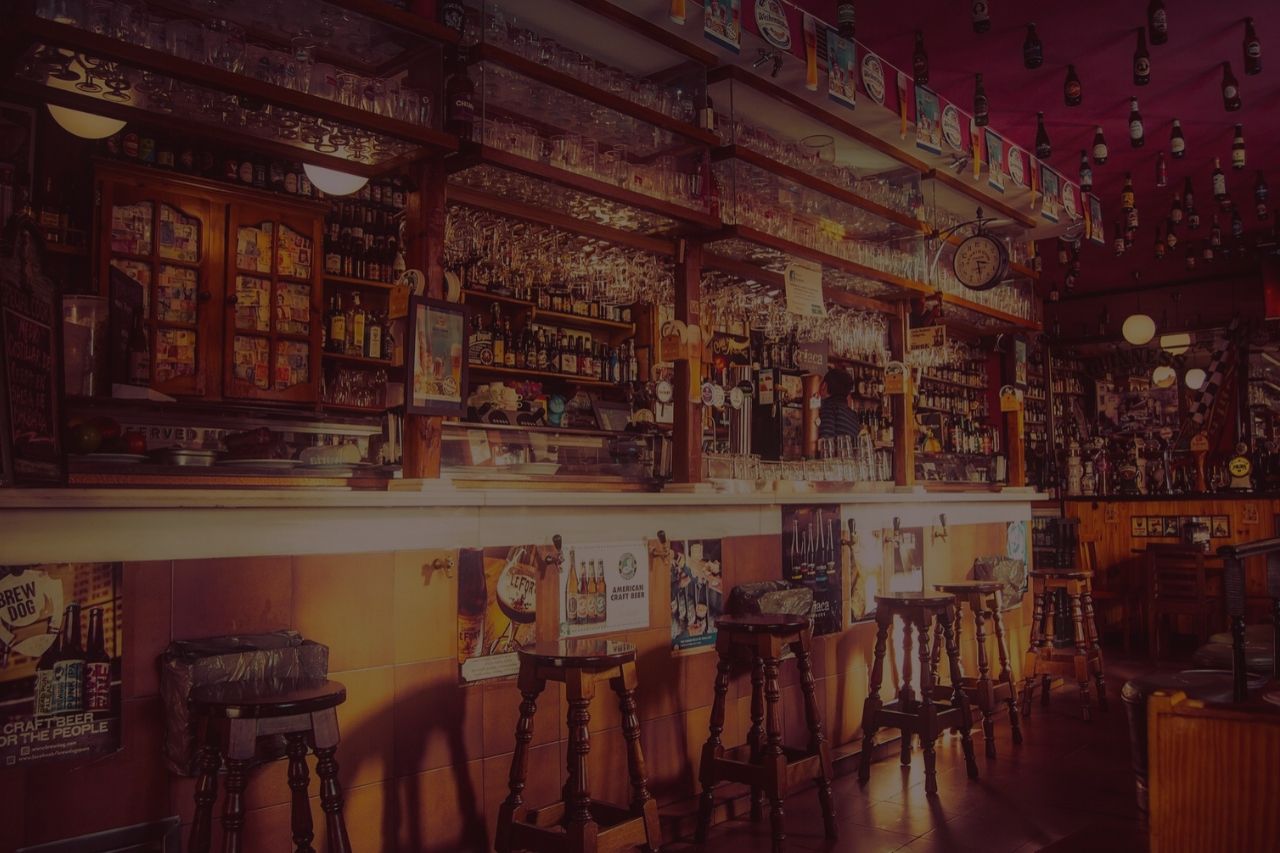 15 Best Bars On The Gold Coast For Meeting Singles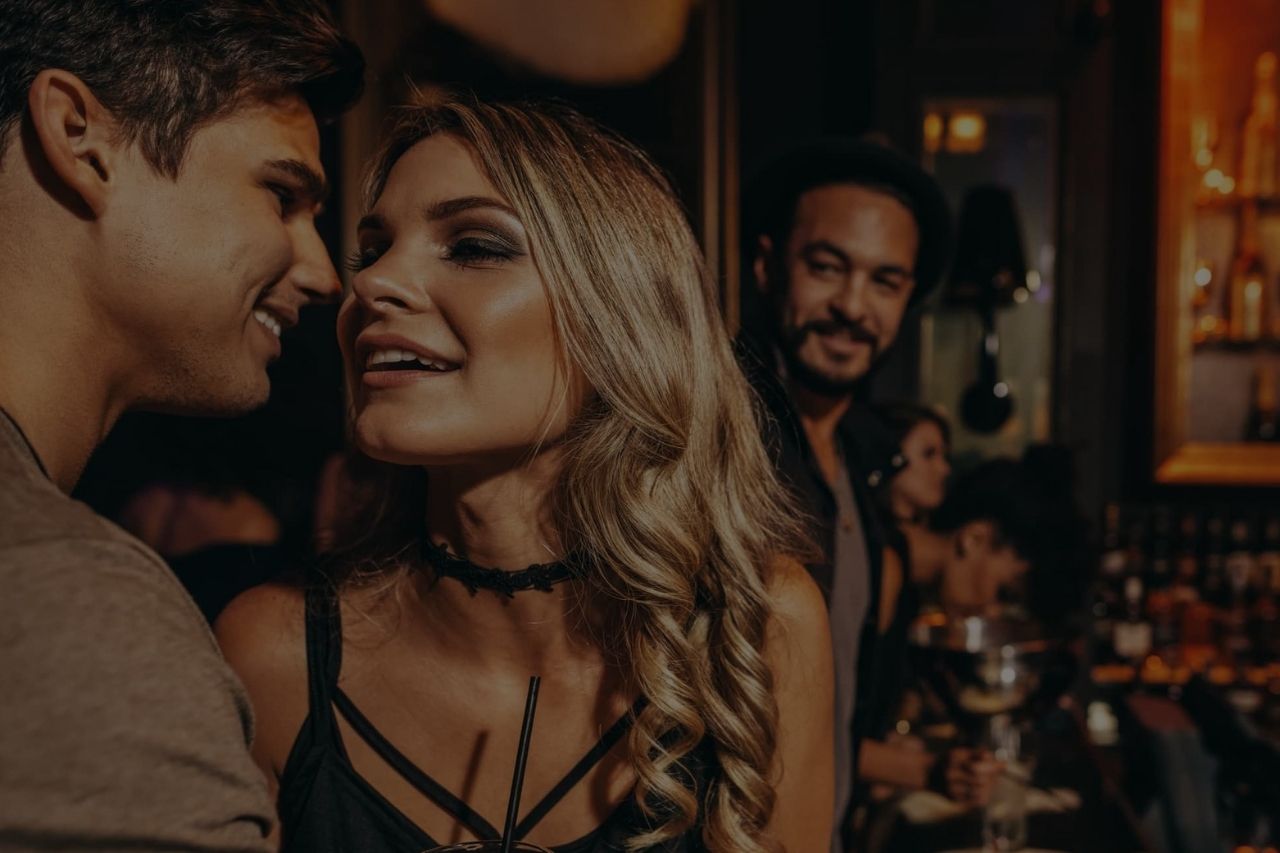 Still Single? Better Hookups Without a Dating App
PERSONALITY QUADRANTS DATING GUIDE
A STEP BY STEP GUIDE TO UNDERSTAND THE WAY YOUR DATE BEHAVES